With October right around the corner, we're all preparing for Halloween with spooky decorations, scary movies, and tons of candy! As everyone's starting to think about what they want to be for Halloween, we'd like to remind our patients with braces that they can actually use their orthodontic treatment to enhance their costumes! At Showtime Smiles Orthodontics & Pediatric Dentistry in McKinney, we actually offer tons of options for you
Here are our favorite braces-centric Halloween costumes for patients at Showtime Smiles Orthodontics & Pediatric Dentistry:
1. Darla from Finding Nemo
When Darla rambunctiously tapped on the fish tank in Finding Nemo, we all felt the ground quake, even if we weren't there ourselves. Her young energy and enthusiasm was nothing less than fearsome and we were totally on edge when she stepped through the door of the orthodontist's office.
Her headgear was nothing short of iconic and we think it makes a great costume for kids and adults alike! All you need is pigtails, a purple sweater, a plaid skirt, and sneakers. To finish off the look, create makeshift headgear with aluminum foil (if you don't already have headgear) and a small plastic bag filled with water and a fake fish.
2. Betty from Ugly Betty
Real beauty comes from within and no show exemplifies this better than Ugly Betty! We adore America Ferrera in her role as an awkward, sweet girl trying to navigate her way through a huge publishing company without losing her identity. Her character makes an awesome Halloween costume, especially for those who already have braces.
3. Chuckie Finster from All Grown Up
We loved watching Chuckie in Rugrats and we were thrilled when he reappeared in All Grown Up. Our favorite worrywart sports brand new braces in the reboot and we're here for it! Chuckie has a very unique appearance, from his wild red hair to his rectangular purple glasses and colorful attire. We think he makes an excellent Halloween costume for anyone with braces.
4. 
Mabel from Gravity Falls
Gravity Falls is a popular Disney show about fraternal twins that spend their summer in a small town with their uncle where they encounter weird, supernatural creatures. Mabel is the eccentric, boy-obsessed protagonist who solves mysteries with her brother.
Mabel's preppy, positive nature is reflected in her wardrobe. She wears brightly colored sweaters, skirts, and hair bands to match. Patients with braces can easily copy her style and complete the look by getting a stuffed pig to be her pet Waddles.
5. Jack Sparrow from Pirates of the Caribbean
Okay, so Jack Sparrow may not have had braces, but he did have a few gold teeth. Close enough! Plus, who doesn't want to be a pirate? We loved following Captain Jack Sparrow on his daring misadventures and we hope your kids have just as much fun. You can stop by the local costume shop to get a pirate's costume or make your own by hand.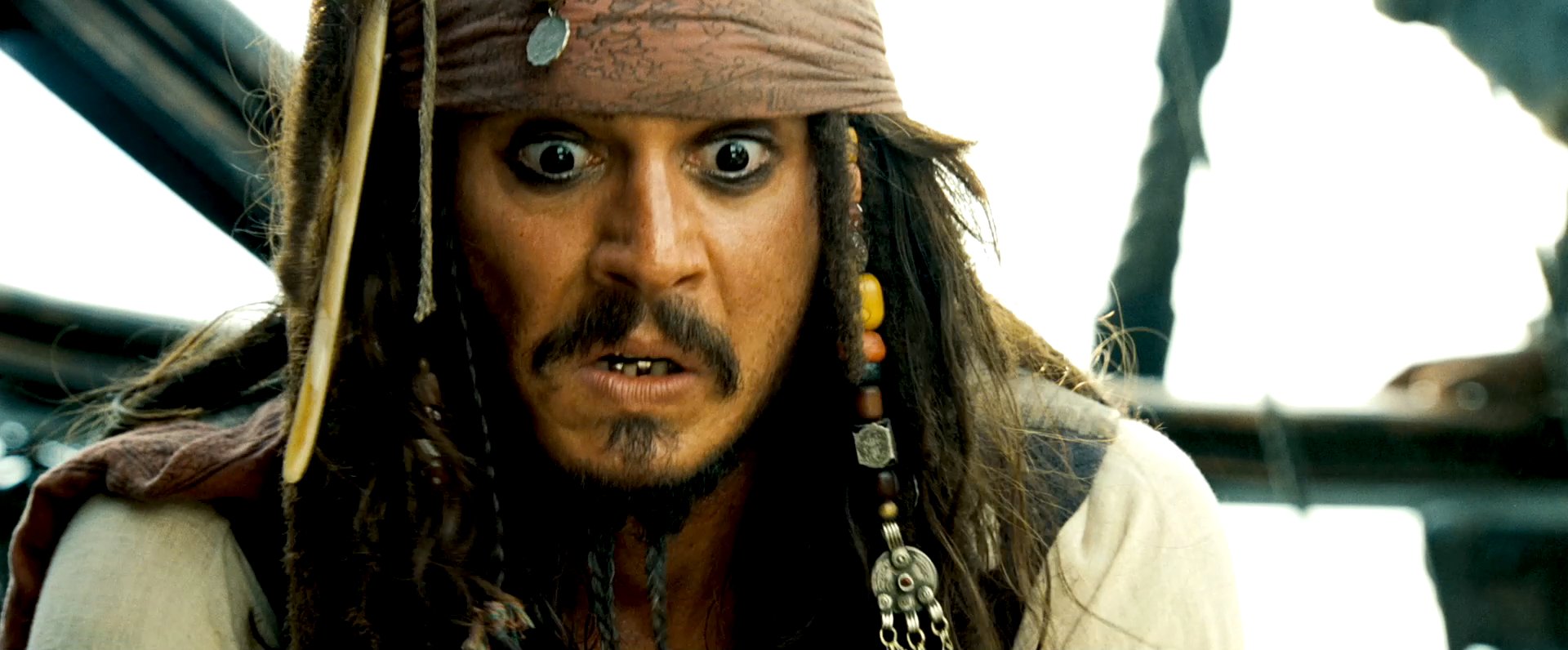 6. Charles McBadbat from Fairly Odd Parents
Even though Charles McBadbat might not be the main character of Fairly Odd Parents, he's left a lasting impression on all of us. As Timmy Turner's best friend, he's equally involved in their crazy antics at school. It's a simple costume that makes the best of having braces!
7. Young Willy Wonka from Charlie and the Chocolate Factory
In Johnny Depp's version of Willy Wonka and the Chocolate Factory, his younger self is seen with huge headgear from his dentist father. The device affixed to his teeth are completely ridiculous (as is everything in Charlie and the Chocolate Factory) which is why it makes a great costume! With a little wire, tape, and aluminum foil, you can easily get the look.
8. Marcia Brady from the Brady Bunch
In the Brady Bunch, Marcia Brady temporarily has to get braces to straighten her teeth. The produces for the Brady Bunch actually had to give the actress, Maureen McCormick, fake braces for the episodes. They really wanted to portray this relatable phase of adolescence on the show. Thanks, producers! This is also a wonderful family or group costume where everyone involved can dress up as a member of the Brady Bunch. 
9. Sue Heck from The Middle
In 2019, Sue Heck from The Middle is going to get her own spinoff series! Stay ahead of the curve and dress up as her for Halloween this year. Despite her clumsy ways, she's got a heart of gold and we're all rooting for her. Go, Sue!
10. Lisa Simpson from The Simpsons
30 seasons later, The Simpsons is still a family favorite for many of us. We love binge watching episodes late into the night and that's why we were ecstatic when we saw Lisa get braces in "Last Exit to Springfield." Like The Brady Bunch, The Simpsons is another classic group costume that everyone in the family can get involved with! 
Let us know if your kids plan on dressing up as any of these characters for Halloween! We'd love to see. If you are going trick-or-treating with young children who have braces, remind them to stay away from sticky, chewy, or hard candies like caramel and peanut brittle. Instead, try some healthy snack alternatives. Our friends from Kids Healthy Teeth in Katy have a few choice healthy snack recommendations personally curated by their caring pediatric dentist, Dr. Chen.